Upcoming Dates
Tuesday, Sept 20th - 6th Grade Parent/Caregiver Scottie Seminar via Zoom @ 5:00 pm
Tuesday, Sept 20th - Lamar Football vs. Murchison @ Nelson Field - 6:00 pm and 7:30 pm
Saturday, Sept 24th - Austin ISD Job Fair @ Delco
After School Clubs!
Ultimate Frisbee? Gardening? Science Club? Dungeons and Dragons? Possibly!
The PTA is supporting Lamar's efforts to expand our after school club opportunities. To REconnect as a community and create fun, joyful, and authentic experiences for both teachers and students.
Please complete this survey to help the planning process. Staff and students will complete their own survey.
6th Grade Parent/Caregiver Scottie Seminar - Sept 20th via Zoom
Hello 6th Grade Scottie Parents & Caregivers!
We would like to invite you to a Scottie Seminar information session on Tuesday, March 20th to answer your pending questions and give you more information regarding frequently asked topics. Please join us via Zoom on Tuesday evening at 5:00 PM to learn more about 6th grade at Lamar Middle School and Fine Arts Academy.
If you have pending questions or need more information about a particular topic, please complete the Q&A Formto let us know and we will be sure to include that information in the session.
Click here to join us on Tuesday via Zoom!
Click here to view the Parent/Caregiver Scottie Seminar Flier
Campus Security Reminders
As a reminder, all visitors to campus must sign in to the main office. Only individuals on the students' registration form will be allowed access to the child.
When arriving to Lamar to check in, visitors ring the button at the main entrance. We ask that you support us in allowing one person/group at a time and not to "piggy-back" off.
Thank you for helping us keep Lamar students and staff safe!
Office Hours
Office Hours with teachers are held Tuesdays through Fridays from 7:55 am to 8:15 am. Students may obtain a pass from either the front foyer or their morning location. Be sure to check with your teacher for specific days office hours are held.
Volunteers
Lamar has an amazing community supporting our teachers, staff, and students. Stay tuned for information on how to volunteer in the office, at lunch, or in other ways at Lamar.
If you are interested in volunteering, the first step is completing an application with Austin Partners in Education.
Considering becoming a sub
Want to spend a day with some really cool kids? Become a sub for Austin ISD and pick up jobs at Lamar! Not only are you helping our kiddos, but you are helping teachers and staff too! Often times, there are not enough subs and teachers fill in during their conference periods. By becoming a sub, you are helping the entire Lamar Community!
Dropping off "forgotten" items
At this time, we are only able to accept items that students forgot to bring with them between 8:30 am and 11:00 am.
Caught in the act
Caught in the Act, a positive reward system for students who are "caught" doing something good, begins Tuesday, September 6th. Students can earn a Caught in the Act slip for positive behaviors that teachers and staff see in class, in the hall, before and after school, during lunch, etc.
We will draw names for each grade level every Friday, beginning September 9th, and students will receive a prize!
Examples of when to give a Caught in the Act:
Helping another student
Helping clean up without being asked
Reporting suspicious behavior
Doing a good deed
Turning in a lost item
Being polite and respectful
Exhibiting leadership skills
And many more!
Gifted and Talented Nominations
The Gifted and Talented nomination window is now open. Parent nomination forms can be found on the Gifted and Talented page. Nomination forms must be emailed to the GT Coordinator, ann.kestner@austinisd.org, by October 7th.
GT Referral and Screening Process
All campuses in Austin ISD offer Gifted and Talented screening in grades K-12 based on referrals received by the Campus GT Advocate.
Parents and caregivers can submit their child's name to the Campus GT Advocate to be considered for the Gifted and Talented program. The Campus GT Advocate can provide more details.
Referral Dates for SY2022-23:
September 19-October 7 for grades 3-12
Sept. 19 Virtual Session Details
Sept. 20 Virtual Session 2 Details
Library Announcements - Donuts and Debrief
On Monday, Ms. Bowman will announce our first book club book for the 2022-23 school year. Here is some information you should know about our Donuts and Debrief Book club:
Students MUST sign up to participate. I have a limited number of kiddos I can host, and it's important I have the numbers right. Otherwise, we run out of donuts, and I would be sad.
Students are responsible for borrowing/finding/buying a copy of whatever book I announce. I try to pick popular enough titles that you may even be able to find one on a neighborhood/community social media group.
Students MUST read before attending. We talk about the book! It's obvious when someone just comes for the donuts.
We meet once a month before school on the date that I'll announce Monday. It starts at 7:30 am to give us time to eat and talk. Kids must arrange to be here then; I'll let them in the front door.
Important: If the club fills up before your child can sign up, you can always email me and ask if I want to put your kiddo's name on the waitlist. We usually have one or two drop out. The form will say it's not accepting responses if we are full.
I have a question! Email me anytime at tara.bowman@austinisd.org
Announcements from Teachers
From Lamar Courtesy Fund
Lamar community, want to help our teachers and staff in an easy, fuss-free way? Please donate to our Courtesy Fund!
You'll be helping sponsor birthday cakes 🍰, flowers for important life events 🌷, and even a meal or two🍴.
As little as $5 goes a long way. Donate now at:
https://austinisd.schoolcashonline.com/Fee/Details/26329/63/False/True
Yearbooks-Past and Present
Yearbooks are ready to be purchased for the 2022-2023 school year!
Fall is the best & cheapest time to buy, Prices go up after winter break.
Here is the direct link for easy online purchasing: https://www.balfour.com/texas/austin/lamar-middle-school/yearbook-packages
Update: Yearbooks previously purchased for the 2021-2022(LAST YEAR) school year have MOSTLY been distributed the last few weeks. There are some students who have not been on campus or we have not located their Scottie Seminar classroom. If you think you purchased one & your student did not receive it, please email our Advisor Alissa Godina at alissa.godina@austinisd.org
Dance Department Donors Choose
Help me give my students Fluid Capezio tap shoes in shoe sizes 6-9. My students are a creative group of young artists. They work hard to further their dance training and are dedicated to the dance program. As our program grows in numbers, so does our students' need for resources.
Become a part of the Lamar Dance Guild Today!!!
The Lamar Dance Guild serves as our booster club and supports our dance department by paying for costumes, guest choreographers, field trip opportunities, and so much more. Visit our website to join the Dance Guild today!!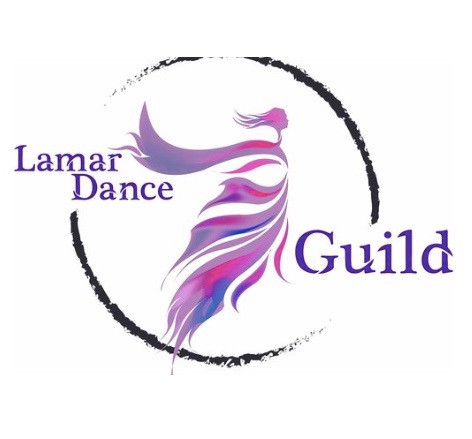 Theatre Arts Social
All students enrolled in a Theatre Arts class are invited to the Ice Cream Social, hosted by the Theatre Booster club.
Join us September 23, after school until 4:30pm in the courtyard.
Help spread The Bark
The Bark is now distributed through AISD's School Messenger. Be sure your settings allow for campus messages. You can check your settings under "My Messages" in the Parent Portal.
Click here for a step by step tutorial.
Secret Pals
Please help us support our Lamar Staff and sign up to be a Secret Pal!
Join us for at Hat Creek Burger Company to support the Lamar Middle School Band
5400 Burnet Rd., Austin TX 78756
Monday, Oct. 17, 5-8pm
Place your receipts in the bucket at the register or the drive-thru and 10% of the sales will go to the band booster. Tell your Friends and neighbors! Thanks for supporting the LMS Band students!